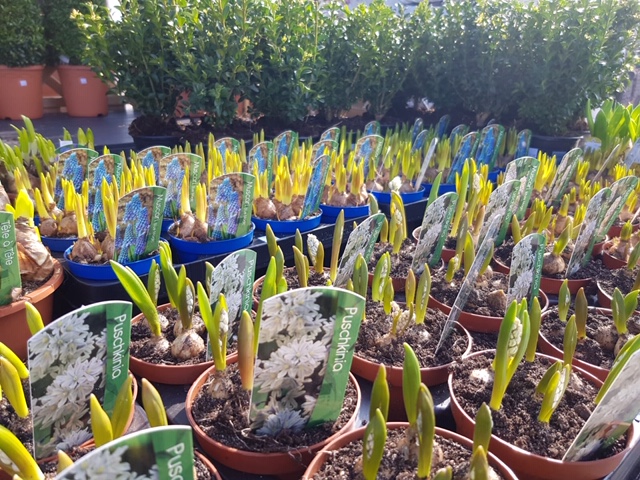 Hyacinths, bead lilies and other summer flowers arrived in Kivapiha! Photo: Kivapiha garden shop 2020, Mäntsälä
It has been completely different spring season both for us LikeFinland as well as our customers. Most of them are suffering from COVID-19 and its limits, set by authorities.
These are for example adventure parks and destinations, restaurants, guest houses, hotels as well as small shops. Some of them are forced to be completely closed like indoor parks and restaurants (excl. take away).
At the same time, these places are those, which are offering important possibilities to kids and teenagers to meet each other and have a nice time together.
Now you can support these by buying a gift card/voucher. It would be a very nice Birthday present also! Joy for receiver, support for the destination, and a small price for you. We collected these webshops in our Finnish article:
Enjoying Birthday party at Prison Island Vantaa in the fall of 2019. Photo: LikeFinland.com
❄❄
Luckily, it's spring now - bright and relaxing to enjoy the sun and flowers.
Our Star Destination, unique garden shop Kivapiha in Mäntsälä - some 40 km north from Helsinki area, along the high way 4 - has been completely renewed!
There are available garden stones, stone yards, walking stones, summer flowers, soil, shell covers, play sand for kids, pots for garden flowers, small trees and so on by Kivapiha company, but now there is also Garden statue and fountain sales by Art Bouffant as well as Motorbike sales and maintenance by W-bike. Both in Kivapiha premises from 2020 onwards.
Kivapiha is located at Vuolteenmäentie 7, Mäntsälä. (www)
Kivapiha is located at Vuolteenmäentie 7, Mäntsälä. Photo: LikeFinland.com
HAPPY EASTER TIME FOR YOU! :-)
❄❄
Text and photos: Henri Elo / LikeFinland.com
--
LikeFinland.com is a nationwide leisure time media and search service of Finnish destinations. You can like us on Facebook or follow on Twitter and Instagram. Our main website in Finnish is KivaaTekemista.fi.