Time: 0.0111 Seconds\n
Onnion Store
Hyrylä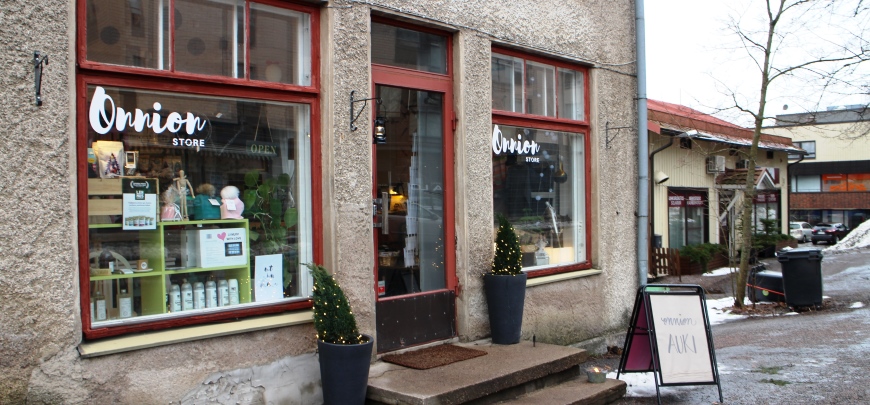 Description:
The Onnion Store is a charming lifestyle store in Tuusula based on recycling.
The store has unique and beautiful small furniture and decorative items, not forgetting unique design pieces and lamps.
The selection also includes carefully selected resale products from small entrepreneurs in Finland. And some little fun from the rest of the world!